Costa Rica and the Panama Canal
on National Geographic Quest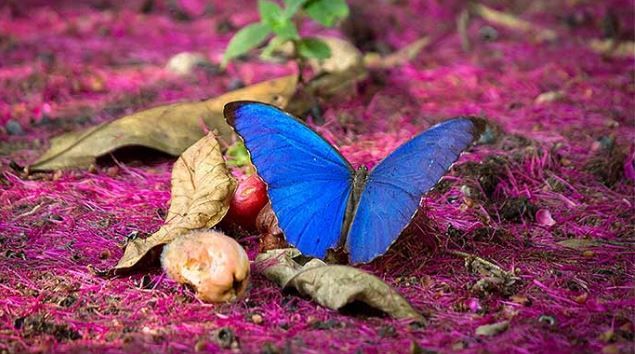 Costa Rica and the Panama Canal
See what it means to travel expedition-style
Inspiring, fun & insightful
Joining an expedition to Costa Rica and the Panama Canal is a singular experience of diverse nature and jungle wildlife coupled with an in-depth crossing of the Panama Canal, a marvel of engineering. A knowledgeable, engaging staff caters to your daily interests and provides insight, all while traveling in comfort. The 100-guest National Geographic Quest enables you to:
Venture into remote wilderness: hike among monkeys, sloths, and tropical birds, and explore far from any inhabited places
Transit the Panama Canal—a historical marvel of engineering
Kayak cool azure waters where the rain forest meets the sea
Explore idyllic islands; snorkel over a vibrant coral reef and take an expedition landing craft cruise through mangroves.
Escape into wildness
The perfect winter escape. Dense, lush rain forest. Pristine deserted beaches. Monkeys galore. Coatimundis and dozing sloths, plus toucans, macaws, and hummingbirds. Walk deep into the rain forest; the only sounds are the birds and monkeys in the trees and your own footfalls. And slowly, everyday life dissipates as revitalization takes over. Each day reveals distinct facets of the region: forest trails for hiking, a cool swim in a waterfall pool, or a coral reef to snorkel. Opportunities abound to see creatures in their natural environs—both on land and in the sea.
Exhilarating adventures daily
You'll walk the rain forest, kayak through mangroves, search for wildlife by expedition landing craft, and transit the Panama Canal—a modern wonder of the world. Snorkel at Isla Coiba, a UNESCO World Heritage Site with some of the best reefs in the Eastern Pacific. Our expert naturalists and photo instructors are with you every step of the way, always giving you choices and expanding your knowledge. And aboard, you can always savor panoramic views from the National Geographic Quest.
Travel with an exceptional team
Explore with the largest, most knowledgeable expedition team in the region. With one naturalist for every 12 guests, you're ensured more access and varied points of view. With no assigned groups, you are free to experience the different personalities and specialties of our staff. They know these trails and coastlines well, adding insight, depth, and clarity to each landing. Our naturalists are adept at spotting wildlife and our photo instructors will help you with camera settings in the rain forest and aboard ship. Their enthusiasm for the region and its biodiversity is contagious.
Adventure and Active
Educational and Learning
About National Geographic Quest
About Lindblad Expeditions

Going where awesome is for 50 years
Lindblad Expeditions goes to the most amazing places on the planet—40+ geographies in all. And they've planted a flag in many of them, deeply committing to remote wild places—like South Georgia and the Falklands; Patagonia, where they opened up Staten Island, 'the island at the end of the world,' for eco-tourism; and remote and beautiful regions of Polynesia, including the Marquesas Islands where few go.
Teams that do whatever it take
...